Dry humour, haunting characters and exquisite colour palettes furnish director and screenwriter Wes Anderson's films with a fine peculiarity. Peculiar in the sense of being visually arresting from the opening credits to the final screen shots. Peculiar in how meticulous Anderson is in creating his mini universes. Peculiar meaning wonderfully weird and eccentric, particularly regarding the standard plot templates used by the general film industry.
I don't fall in love easily, but with Anderson's films I did, and gladly. Each film has all the perfect ingredients; humour, drama, style. And of course, an amazing cast (with Bill Murray and Anjelica Houston fighting for the position of my favourite recurring actor. With Jason Schwartzman and the Wilson brothers as stand-ins).
The devotion given to each film is inspirational, from the apathetic eyes of the elevator guy in The Grand Budapest Hotel:
to Kylie's titanium card in Fantastic Mr Fox: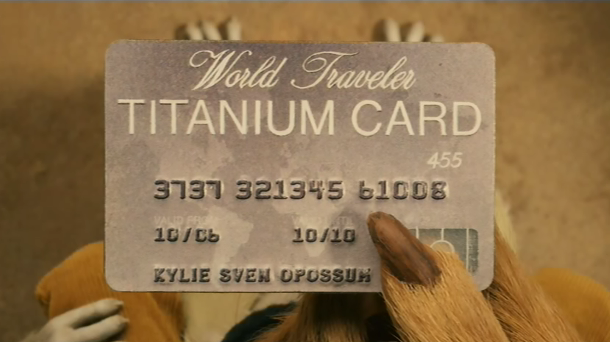 The films give me the urge to find adventure in the daily humdrum of life; to stop everything and just listen to my favourite track, to walk down a new street, or even appreciate how sweet my current cup of green tea is. By stepping aside from your daily perspective, you'll find something new and interesting, all the ingredients you need for an adventure.